The mobile market is dying?
Technology has been with people since the dawn of time. For cave man, the pinnacle of technology may have been a hewn stone. Similarly, computer and mobile technologies are advancing. Thirty years ago we marveled at the IBM Simon 1 computer, and just a decade ago at the HTC Era G1 or Samsung Avila cell phones. Today we say smartphone, and a touchscreen device with 6 lenses and 5G network impresses no one. It will be possible to find out in which direction the dynamic development of mobile technologies is heading during the most important conference on mobile market in our part of Europe, Mobile Trends 2022, which will be held on 17-18 March 2022 in Krakow.
Mobile used to
Mobile devices have been busy capturing our senses since the first phone. Its history began quite turbulently: with a court battle between Graham Bell and Elisha Gray. As we know, the winner was Bell, who invented the telephone in an attempt to perfect the telegraph. Speaking of the telegraph, let's use a telegraphic shortcut,
in which we can mention telephone exchanges, phone booths computers the size of a closet, landline phones and finally the first cell phone. According to 4gsm portal.he first "mobile device" was a 40 kg "suitcase" from Ericsson in 1956. Smaller in size was the 1973 DynaTAC model from Motorola. We were dealing with the first smartphone 19 years later. Orange points out that it was Simon from IBM, which, in addition to calling, allowed you to send emails and faxes, as well as being a pager, calculator, notepad and calendar. Compared to the current capabilities of smartphones, these seem obvious, although back then they were truly innovative!
What do the users of the mobile world expect?
Design World conducted a study, according to which users are expecting fully renewable holographic or projection displays, foldable devices, periscope cameras, health biosensors, rollable devices. Respondents were also interested in the possibility of separating the device from the display. Dev company points to growing importance of cloud and computing power, which will contribute to further development of artificial intelligence. Artificial intelligence will also be a component Alexa, search engines and Google Assistant, and Siri. Chetu, on the other hand, draws attention to the importance of developments in cybersecurity, at a time when we have shifted all activity to mobile devices.
Death suits her? – technology is not dying, it's just changing its face!
To paraphrase Mark Twain's famous saying about how "The news of my death was greatly exaggerated", the same can be said about the development of mobile. This market has another dynamic growth ahead, where advanced technologies will once and for all cut the umbilical cord connecting it to the small device in our hand. The mobile market may be fading, but it is transforming before our eyes into something completely different.
Due to the activity of mobile devices, it will also develop IoT, and Diceus is talking about changes in UX, or three-dimensional design (neomorphism) and even more interesting – contactless interfaces, known m. in. from control panels in modern cars. Besides, the service is distinguished by the possibility to climb to the top of the interest bars super app, i.e. such developer products that will combine multi-complex solutions.
What after smartphones? Is mobile dying?
Journalists from both The Verge and IT Chronicles agree the problem of iteration in mobile technology, slightly suggesting that it is slowly reaching its peaks. This one, repeats the same patterns over and over again – just overclocking the components. The functionalities themselves are no longer as innovative. Of course, comparing this year's mid-shelf Xiaomi Mi 11 Lite with the flagship Iphone 6S+ from almost 7 years ago, you can see the difference, although it is not electrifying, as in the case of a forty-pound box from 65 years ago. The smart computing platform of the tech market, CB Insights indicates the digital world is no longer limited to the screen, and consumers will be looking for more engaging matter, which is seen in the rise and development of AR and VR technologies. Mixed reality (MR), the ability for digital elements to interact with physical ones, is also being classified. There are two major MR goggle product platforms coming out right now, Microsoft HoloLens and Magic Leap One . Mobile Trends website also describes Mark Zuckerberg's announcement about the creation of Metaversum, As the culmination of a technological dream and a threat in one.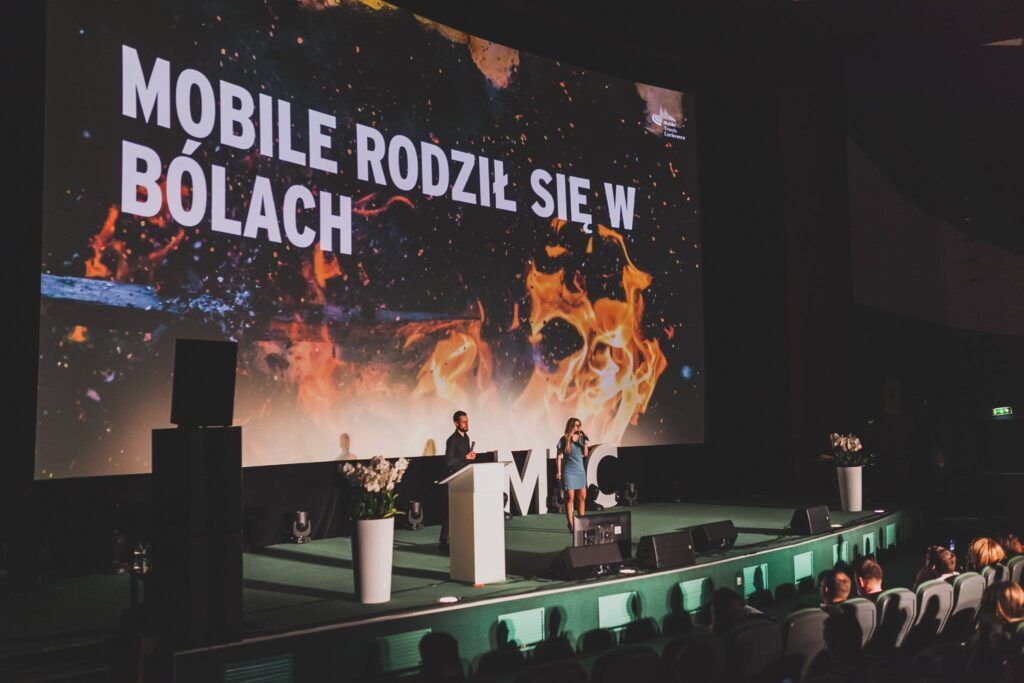 Mobile through the eyes of experts
On the 290th page of the book "Age of Paradoxes" by Natalia Hatalska we read: "When a new technology comes along, we just start using it, and only later (though not always anyway) do we wonder if we really need it […] This is what happened, for example, with the Internet – we started using it widely around the year 2000. Twenty years later, issues of privacy or data collection are not yet legislated. It was the same with cell phones and smartphones" – writes Natalia Hatalska, owner of infiture.institute..
– The metaverse is no longer the internet or cyberspace that we have to deal with today […] Today we are immersed in some applications and that's where we talk to each other, while the next step is what probably some of you listeners may know as Second Life – said "an institution man" Artur Kurasinski during Escola Mobile live conversation with Krzysztof Wojewodzic.
I sympathize with all employees of marketing departments and people responsible for the promotion of technological solutions, including myself. In recent years, an average of twice a year something comes along that turns things upside down – from changes related to data privacy to current announcements related to the metaverse. On the other hand, there are plenty of opportunities to reach the audience with your app or technology. So part of me can't wait!- says Artur Jabłoński, owner of digitalk agency.
More substance at the Mobile Trends conference
The dynamic development of mobile technologies, which have rapidly entered our everyday lives, raises many questions about the future, both in terms of their usability and the threats they pose.
You will be able to find out about trends in the development of technology during the upcoming 11. edition of Mobile Trends conference in Krakow on March 17-18, 2022. Speakers on stage include m.in. Natalia Hatalska, Artur Kurasinski
and Artur Jablonski. This will be the 11th edition of this well-known event in the IT world.
Mobile Trends Conference is an opportunity to talk live with experts and specialists in new technologies and trends on the mobile market.
Over 20 speakers will talk about designing, creating, implementing and promoting applications and solutions dedicated also to the newest devices using augmented and virtual reality (AR and VR). And this one will soon begin to enter our daily lives quite boldly.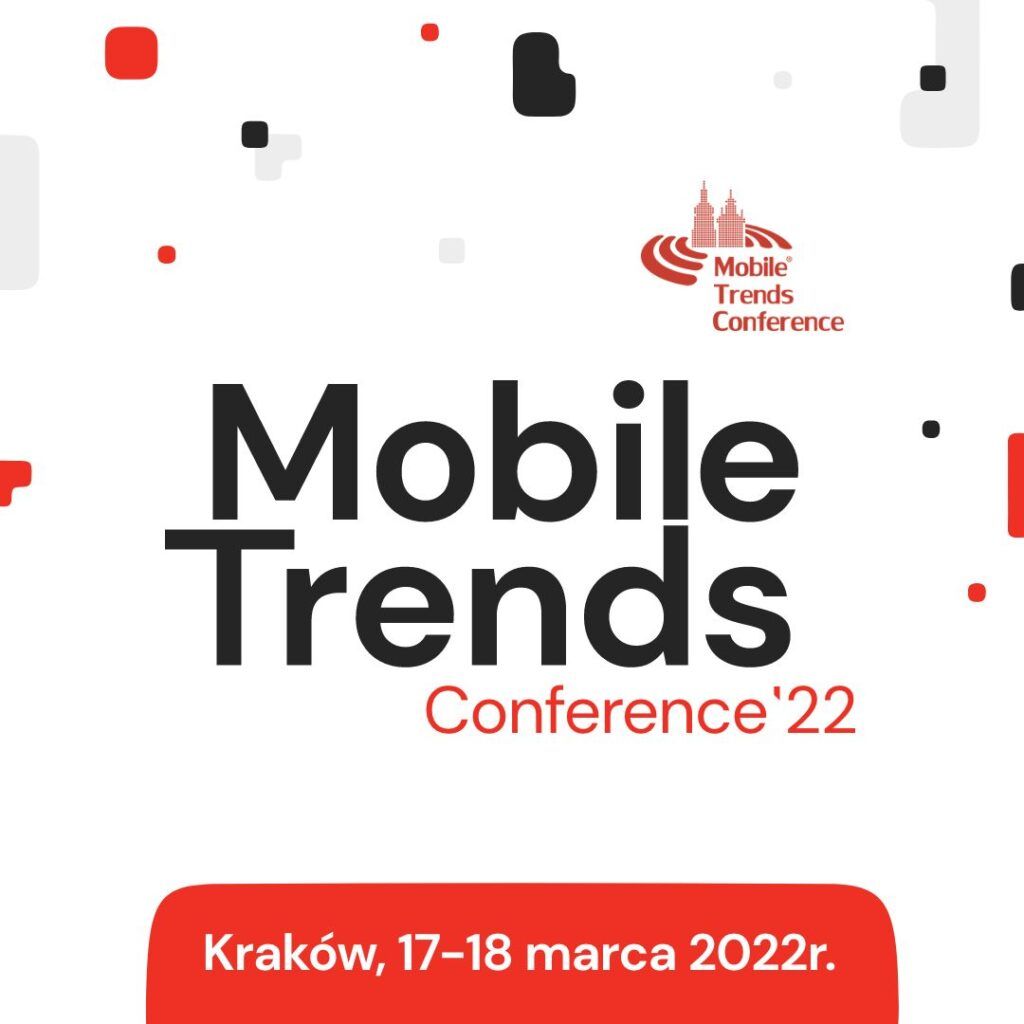 Mobile Trends, apart from inspiring lectures, is also a great networking event, During the conference, companies and participants can have a unique opportunity to exchange experience and practice, which is so valuable in these times. Currently, one of the most important factors in such events is safety, so the organizers will take care of participants – all those who do not like the taste of vaccines are guaranteed to do a test before entering so that they do not feel excluded from the event! It promises to be an interesting event for all fans of mobile technologies!
There will also be a gala at which the prestigious Mobile Trends Awards will be handed out. Applications can be sent until January 12, 2022.