Windows XP Professional with Service Pack 3 x86 - CD VL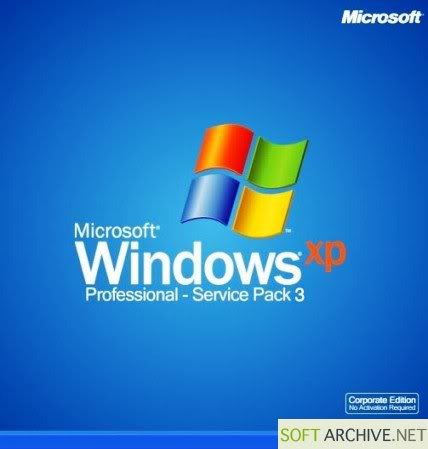 Windows XP Professional with Service Pack 3 x86 - CD VL
Language: English | Original | 617 MB
Windows XP Professional provides rich, wireless network support, helping you simply and easily connect to wireless networks whether in your home, office, or out on the road. Quickly set up and connect all the computers, printers, devices, and an Internet connection in your home with the all new Network Setup Wizard.
Encrypting File System provides an additional level of file protection from hackers and data theft by transparently encrypting files with a randomly generated key.
Clean, simple design of Windows XP Professional puts the features you use most often at your fingertips, helping you find them quickly.
Release Info:
Size: 617754624 bytes
Modified: Friday, April 23, 2010, 7:10:31 PM
MD5: 5BF476E2FC445B8D06B3C2A6091FE3AA
SHA1: 66AC289AE27724C5AE17139227CBE78C01EEFE40
CRC32: FFFFFFFF
Installation:
* Unpack
* Install
* Use Serial
Linki z tego postu zostały usunięte z powodu naruszenia praw autorskich.