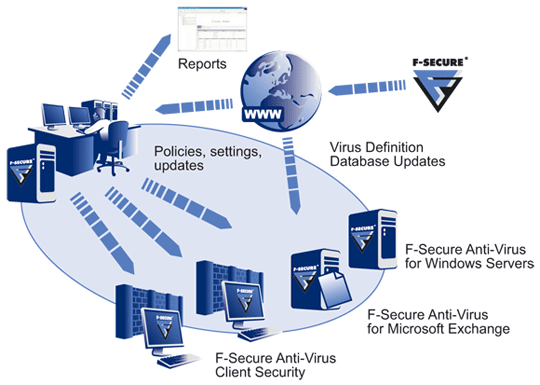 F-Secure Anti-Virus for Workstations is a powerful antivirus, antispyware and antirootkit (BlackLight) solution for corporate environments with basic needs. It includes DeepGuard technology (NHIPS) that gives protection against zero-day threats.
Real-time automatic protection through antivirus and antispyware solutions:
- F-Secure DeepGuard protects against unknown threats
- through a host-based intrusion prevention system (HIPS) including network queries (in-the-cloud).
- Easy to install and use
- Automatic installations and updates
- Can be remotely installed
- Automatically removes existing antivirus products, which keeps the implementation cost low
- Central management - the same console is used to
- configure and view the security status
- F-Secure BlacklightO for rootkit detection and removal
- Automatic reports
- Available in several languages
Linki z tego postu zostały usunięte z powodu naruszenia praw autorskich.